Discover the best
voice over artists
Post a free casting and instantly connect with the best voices for your project.
PROFESSIONAL VOICE OVER TALENTS
As easy as it sounds
Voicefinder connects you to the best professional human voices on the planet. Featuring hundreds of artists in over 50 languages.
VOICE OVER TALENTS, SINGERS, DUBBING ACTRESSES…
We have everything you need to make your project shine.
You provide the idea
We provide the voices
Create a casting easily and receive auditions from professional voice over talents in a matter of minutes.
We adapt to your needs
You can set your budget and receive offers from top voice over artists that fit your needs.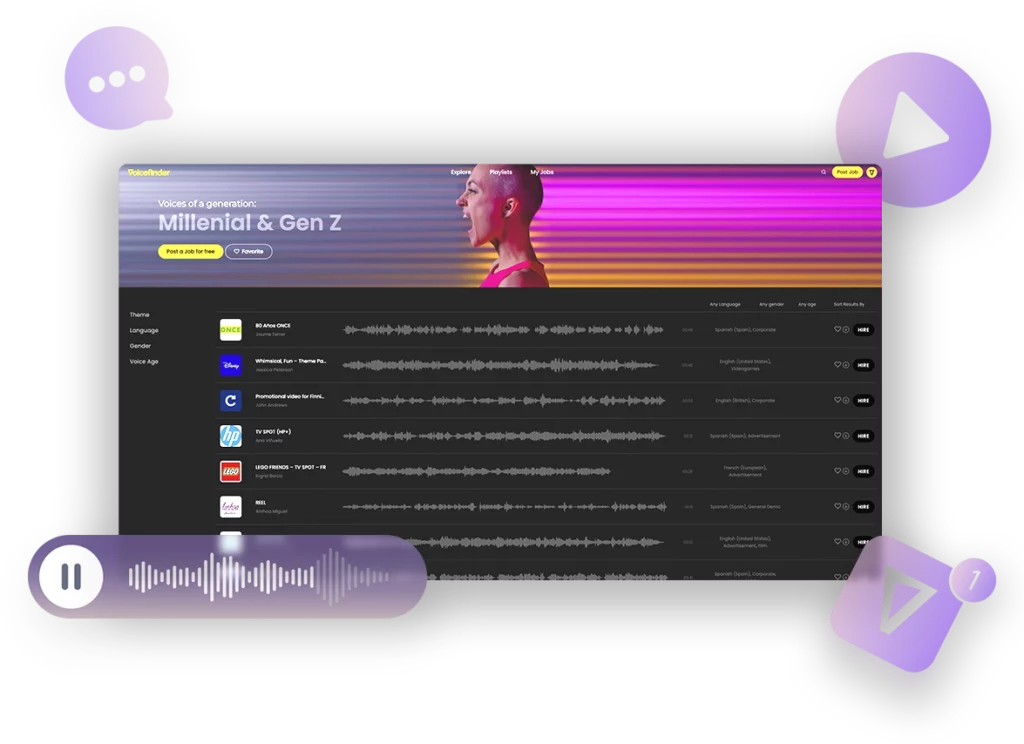 Save time and money
No intermediaries! Work directly with professional voice talents verified by our team of experts. We guarantee 40% savings compared to traditional recording studios but without compromising the quality.
WE ARE HERE TO HELP YOU
Take a look at frequently asked questions
Are you a voice actor?
Join the most vibrant community of VO professionals.
Boost your career now.
No subscriptions, no hidden costs.
As easy as it sounds.