Discover the best
voice over artists
Post a free casting and instantly connect with the best voices for your project.
PROFESSIONAL VOICE OVER TALENTS
As easy as it sounds
Voicefinder connects you to the best professional human voices on the planet. Featuring hundreds of artists in over 50 languages.
VOICE OVER TALENTS, SINGERS, DUBBING ACTRESSES…
We have everything you need to make your project shine.
A true all in one
You can chat, send files and even follow the recording live via video calls.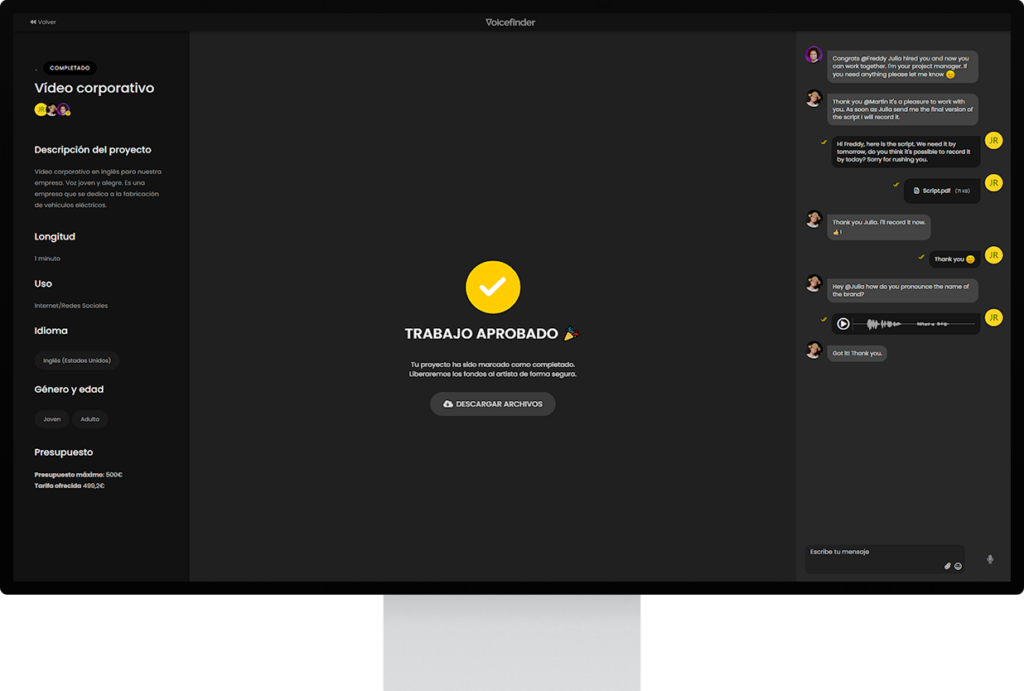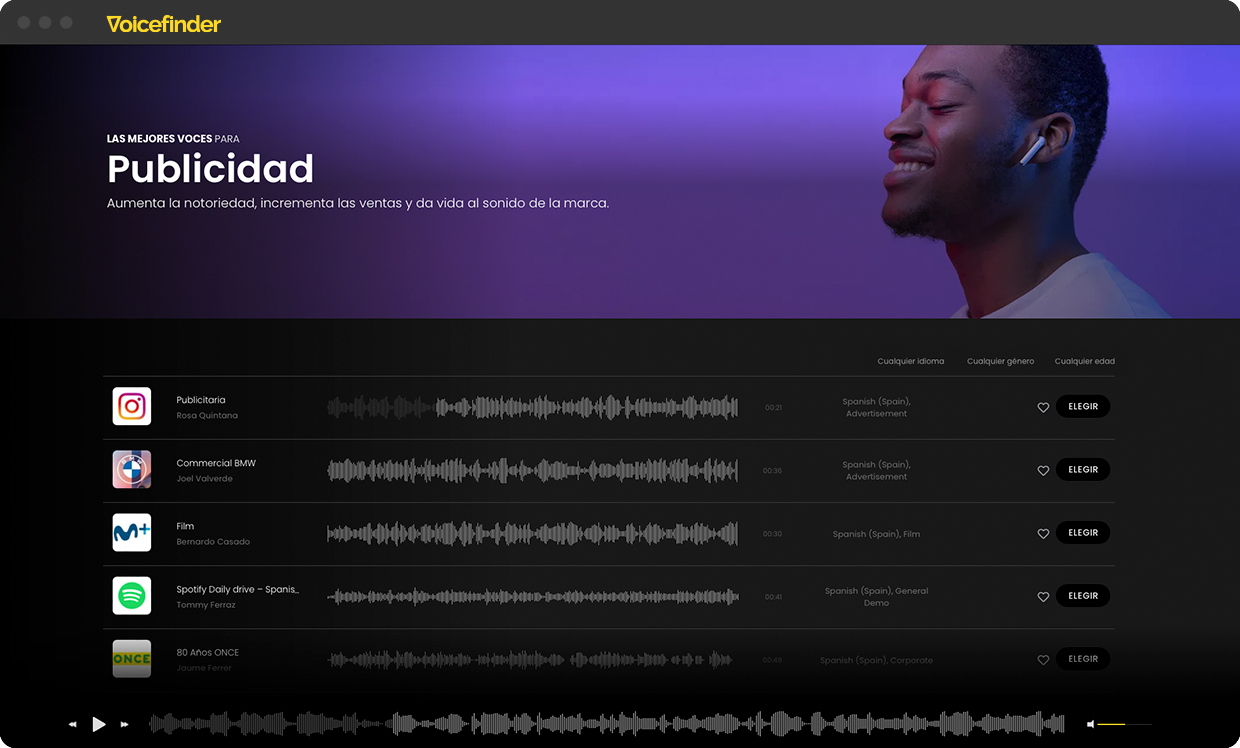 You provide the idea
We provide the voices
Create a casting easily and receive auditions from professional voice over talents in a matter of minutes.
We adapt to your needs
You can set a limit and receive offers from professional speakers within your budget. Isn't it great?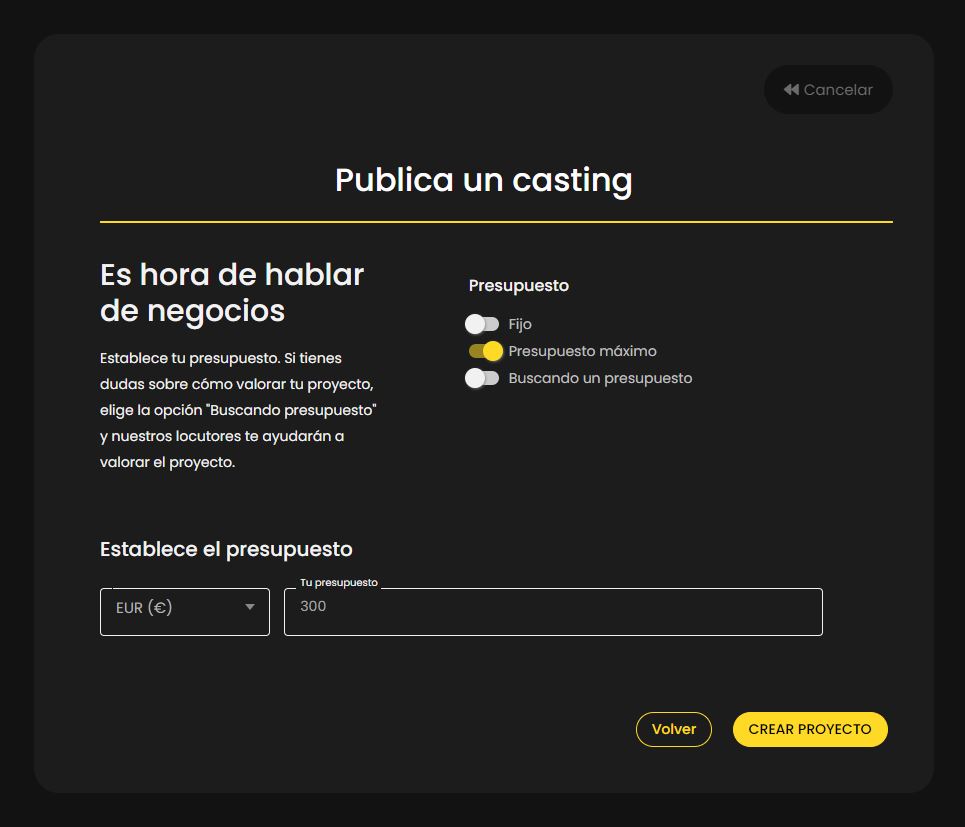 Muy profesionales y amables, te orientan durante todo el proceso, te aportan ideas y soluciones a los posibles problemas. Poder contar con un casting de voces fue un lujo de cara a presentar el trabajo al cliente.
David Paumard
Factor de Comunicación
Buenísima experencia. Publicamos el anuncio y al día siguiente ya teníamos varios candidatos para elegir, con un audio de prueba. Comodísima, ¡Repetiremos!
Sofía Garicano
Ril.es
Me ha encantado la plataforma, dinámica, fácil de utilizar y unas voces muy profesionales.
Recomendable al 100 por 100.
Juan Moreno
Popoimagen.com
Tardé 5 minutos en contactar y ofrecerles la Info del proyecto. Al día siguiente estábamos grabando la locución con la voz seleccionada. Recomendable no, IMPRESCINDIBLE en mis producciones.
Jesús Anaya
Produciendo.org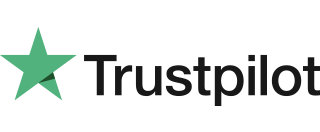 WE ARE HERE TO HELP YOU
Take a look at frequently asked questions
0% Commissions
0 Subscriptions
For clients
No subscriptions, no hidden costs.
As easy as it sounds.